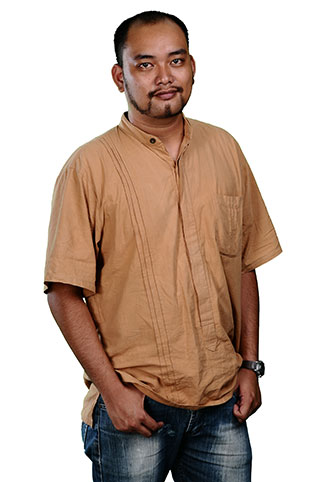 NEF LUCZON
Nef Luczon is a freelance journalist, filmmaker, and a part-time instructor teaching mass media and communication arts for the Department of Technology Communication Management at the Mindanao University of Science and Technology.
He started his career as a journalist in 2007 for various tri-media platforms and currently writes columns for Sunstar Cagayan de Oro and Sunstar Super Balita and investigative stories for a private information institution.
While working as a journalist, he has also made several short films in-between, which won awards in various film festivals in the country.
His recent short documentary film, "Dire Husi (Here, My Friend)" won in University of the Philippines' (UP Cinema) "Piling Obrang Vidyo" for 2014 in the Documentary Category. It was later shown in Chaktomuk Short Film Festival in Cambodia and Kota Kinabalu International Film Festival in Malaysia.
"Dire Husi" is the catalyst for the making of "Migkahi e si Amey te, 'Uli ki Pad'" (Father said, "Let's Return Home), his first full-length documentary as finalist in the Philippine Section of first Cine Totoo Philippine International Documentary Film Festival.
In 2014 alone, he already directed and co-produced two full-length documentaries and several short films both documentaries and narrative/experimental fiction.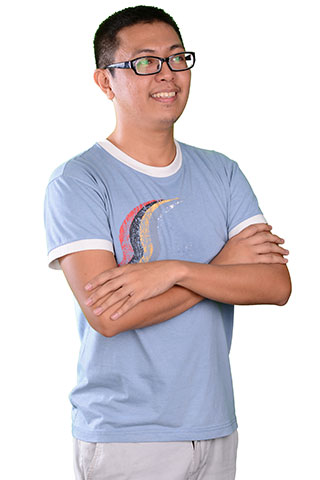 NAWRUZ PAGUIDOPON
Nawruz Paguidopon hails from Cagayan de Oro City.
After earning a degree in Fine Arts from the University of the Philippines, Nawruz Paguidopon pursued a second degree in film at the UP Film Institute. His first film, "Rhose, Where Do Your Dreams Go?" is a documentary about Filipino migrant workers in Hong Kong based on the song of American singer-songwriter Paul Meredith. First shown at the Animahenasyon and funded by the National Commission for Culture and the Arts, Rhose articulates and educates viewers on current migration issues whilst presenting the face of domesticity through one particular domestic helper.
As a filmmaker dedicated to produce dialogical films he perceives as commentaries to social concerns, Paguidopon made his second film titled, "A Butterfly Taboo" to chronicle the Ladlad Partylist's run during the 2010 Philippine National Elections in a poetic personal documentary. "A Butterfly Taboo" is a timely work that illustrates how the LGBT community struggles for representation despite the notion of "acceptance" in contemporary Philippines. It had a recent exhibition at the Cinemalaya 2011.
He is currently working on his third independent film, "BLISS", another fusion of animation and documentary that accounts a filmmaker's struggles to live in better conditions in Metro Manila. The story is a fusion of animation and documentary.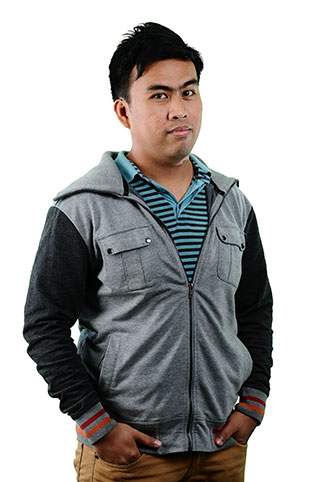 RICHARD LEGASPI
"The immortality of the moving picture is a magnificent evidence of human existence. I would rather jump, whether it is triumphant or a disastrous attempt into immortality, than do nothing at all."
Richard Soriano Legaspi completed his Bachelor in Fine Arts at University of the East (UE) College of Fine Arts, Architecture and Design in Caloocan, majoring in Advertising Arts and was awarded for his Exemplary Performance in the field of Visual Arts. He attended Ricky Lee's Scriptwriting Workshop for Film and Television.
Legaspi was a film directing fellow at the prestigious Asian Film Academy in Busan, South Korea in 2007, having mentored by Iranian film activist Mohsen Makhmalbaf and renowned Thai filmmaker Pen-Ek Ratanaruang. He gained recognitions when he started directing poetic films. His works, "Pintuan" and "Kahon," were both finalists at the End Frame Video Project and official Philippine entries to Viewpoints of the World in Netherlands. However, his filmmaking career really took off when he did "Ambulancia," which competed and received citations in different film festivals (Dubai, Asiana, Bangkok, San Gio, Budapest, Grand-Off Warsaw, Bradford, San Francisco, Patras and Austria).
Legaspi's achievements gained more importance when he represented the Philippines in major festivals and won a prestigious award in Italy. His first full-length film 'Paano Ko Sasabihin?' starring Enchong Dee and Erich Gonzales, won the Special Jury Prize, Audience Award and Best in Editing at the 2009 Cinema One Originals and was a finalist at the Babel Film Festival in Italy. He is also the director and writer of award-winning films like 'Manenaya,' Special Jury Prize winner at the Cinemalaya Independent Film Festival and the opening film of Asiatica Film Mediale in Rome in 2012, and 'Ambulancia,' which earned the Miglior Montaggio Award at the San Gio Film Festival and was a finalist at the Dubai International Film Festival (IFF). A prolific filmmaker, Legaspi also directed Pamatid-Gutom (Hunger Pangs), Kinulayang Kiti (Hand-Painted Feathers), Pagtakas sa Kawalan (Escape to Nothingness), Dimensions of Belonging, Fare L'Amore con il Vento and Pipo. Ang Walang Kapagurang Paglalakbay ng Pulang Maleta (L'instancabile viaggio della valigia rossa) is his first documentary and latest film project. His works are more focused upon raising consciousness and creating space for dialogue on communal issues, responsible transformation of society and creative activation through contemporary art.
A two-time Gawad Cultural Center of the Philippines (CCP) awardee in 2010 and 2011, Carlos Palanca Awardee for Literature in 2012 for the screenplay Primera Bella, and a Gawad Urian nominee for Manenaya, he received the prestigious UNESCO Laureate artist recognition in 2013, eventually becoming a resident artist of the Università delle Idee, Cittadellarte-Fondazione Pistoletto and ILLY CAN PRIZE WINNER – Art for Social Change in Italy.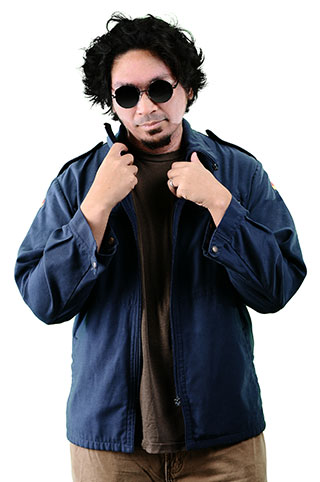 KEITH SICAT
Sicat was heavily involved with painting and photography before falling in love with cinema.His first works were experimental shorts, two of which won awards at the Gawad CCP Alternative Film and Video competition.
First working as a storyboard artist and in the art department for commercials in New York City, he switched to editing documentary television to hone his storytelling craft.
He then branched out to feature length documentaries as well as narrative feature films, with a total of eight features under his belt as a Director, Writer, and/or Producer including award winners Rigodon, Ka Oryang, The Guerrilla is a Poet, and Woman of the Ruins.
As a filmmaker, he also writes and edits his work.He served as story consult for the first Filipino computer generated animated feature film "RPG" which led to its being picked up for production by Star Cinema.
Other noteworthy projects include his music videos, particularly "Make It Better" for actress Alessandra de Rossi's debut album ADRIFT and producing the period musical/docudrama "Ang Kababaihan ng Malolos", celebrating the efforts of the women of Malolos in Philippine history.
Never one to stray far from the arts, Sicat's gallery projects include a video installation in the Lopez Museum in 2010 consisting of 44 layered video channels as well as art exhibits in the Smithsonian Institute and screenings at New York's Museum of Modern Art.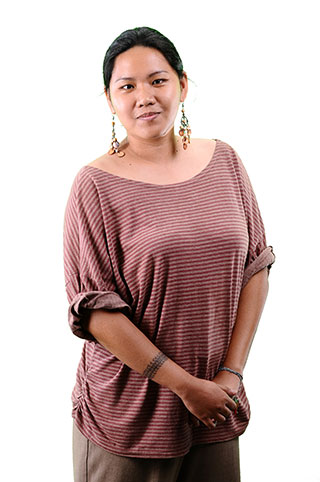 CARLA OCAMPO
Carla is a former folk singer who started out in films by composing themes and musical scores for friends at the UP Film Institute, from where she graduated in 2005. She later developed skills in documentary writing, videography, and post-production during her five-year stay at the Manila-based travel and lifestyle network, Living Asia Channel.
She co-founded Habi Collective with Lester Valle. She is now a freelance writer, and a college instructor for Screenwriting at Malayan Colleges Laguna. She has finally learned to live life on the straight edge, and after a very long and necessary separation from her guitar, she has slowly begun re-learning how to play and write songs again.
Lester is a son of two cultures from the Northern Philippines: Pangasinan, and Iloko. For this reason and more, he has always been deeply enamored with stories from the Amianan – from where the north wind comes – stories which include that of the hardy tribes of the Philippine Cordilleras, whose culture and lexicon find common threads with Iloko and Pangasinan.
An insatiable reader of Philippine history and culture books, he often finds inspiration and possible film narratives from the many tomes he pores over. He has come a long way from quitting his university course in geology, to doing menial jobs as a photography studio assistant, to learning the ABC's of photography and videography. Finally, as one of the founders of Habi Collective, he is now the team's chief cinematographer, and director of its first Amianan documentary, Walang Rape sa Bontok.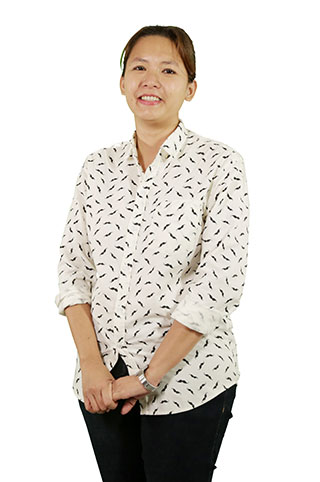 IVY ROSE UNIVERSE BALDOZA
Ivy Rose Universe Baldoza is a filmmaker and video artist from Manila, Philippines. She studied film at the Mowelfund Film Institute. She was a participant in the Berlinale Talents Germany and was selected for the Script Station and the Berlinale Talents' DocStation. She was accepted in the 2014 Asean-in-Residence Film Programme in Thailand under the mentorship of filmmaker Penek Ratanaruang. She also received training from the Produire Au Sud in Bangkok and the DocNet Summer School by the Goethe Institut in Vietnam.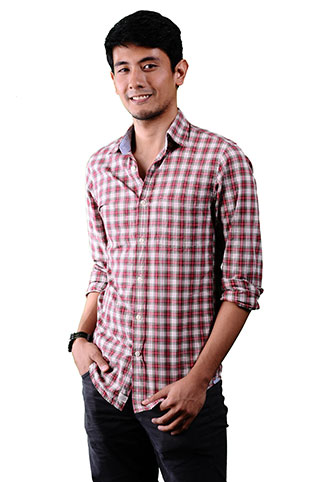 RAFAEL FROILAN JR.
Rafael Froilan Jr. began learning the art of videography at the age of 12 under the tutelage of Nonoy Froilan with whom he documents dance performances of ballet companies and schools in Manila. He has continued to hone his talent since then, directing several behind-the-scenes videos for All Things Work and Jing Monis Salon. He also served as a production assistant for "Hubad", a feature film shown at Cinemalaya in 2008. Most recently, he has directed and edited the promotional videos for the Ballet Philippines productions of "Giselle", "Rock Supremo", "A Christmas Carol", and "The Art of Dance". He has also directed and edited videos for Solar Entertainment: 2nd Avenue, Benefit Cosmetics Philippines, and Clinique for Men, all with Ad Infinitum Media.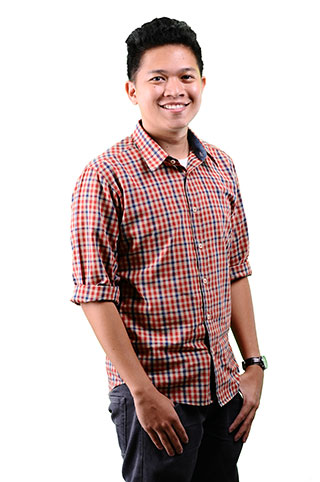 JAN TRISTAN PANDY
Jan Tristan Pandy is an independent filmmaker. He also works as a freelance cinematographer and director in the local advertising industry. He took his MA in Filmmaking at Goldsmiths, University of London, and since then has been involved in various independent productions in the Philippines. "Kat", his first short documentary film was part of a yearlong documentary filmmaking workshop organized by Goethe Institute and Alliance France.Jan Tristan's filmmaking is interested in the personal, intimately exploring people's hopes, dreams and challenges, and even their own personal demons.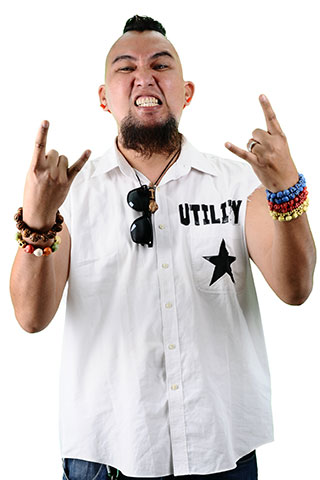 SIGFREID BARROS-SANCHEZ
Sigfreid Barros-Sanchez took up Political Science at the University of the East in Recto before deciding to drop out with just one semester to go to pursue a career in filmmaking. He is a product of the Ricky Lee Scriptwriting Workshop, the 10th Cinema As Art Filmmaking Workshop at the University of the Philippines Film Center, the Filipino Feature Filmmaking Workshop at the Ateneo de Manila University, and the Negros Summer Workshop in De La Salle University in Bacolod.
Just recently, he came from victories at the Film Development Council's Sineng Pambansa held in Davao City. He won last November the Grand Jury Prize at the 2nd Sineng Pambansa Film Festival for his film "HULING BIYAHE," part of which was shot in Taytay, where it also won the Best Actress Award for Tessie Tomas and Best Artistic Contribution for Musical Score. In July, he won Grand Festival Prize at the 1st Sineng Pambansa Film Competition for his film "Ang Mga Kidnaper Ni Ronnie Lazaro" which also won Best Actor for the Acting Ensemble.
His other film, "In Bangka Ha Ut Sin Duwa Sapah" also won Best Actress for Sue Prado for the said festival. Sanchez is also an Urian nominated independent filmmaker, a screenwriter, a TV and advertising director, an actor, and an awarded music video director.
As an independent filmmaker, he has directed three indie films namely "Lasponggols" for the 1st Cinemalaya Film Festival, "Ang Anak Ni Brocka" for the first Cinema One Originals, and "Tsardyer" for 2010's Cinema One Originals. His "HULING BIYAHE" has earned him Best Screenplay and Best Direction nominations at the 37th Gawad Urian this year while his film "TSARDYER" has given him 6 nominations from the Manunuris at the 34th Gawad Urian in 2010 namely for Best Picture, Best Director, Best Screenplay, Best Cinematography, Best Musical Score, and Best Supporting Actor. He has also contributed short films to the omnibus films "IMAHE-NASYON" via "Aksyon Star" and the Rights videos through "Dukot", "Karne", and "Katayan".
As a TV director, he has directed shows for different TV networks such as GMA7 for "I-Witness", "Case Unclosed", and "Wish Ko Lang", TV5, Solar TV, and Channel V.
In 2005, he won an Awit Award for Best Music Video after directing Sugarfree's "Hari Ng Sablay" and soon after other music videos for bands like Hale ("The Day You Said Goodnight" and "Tollgate"), Parokya Ni Edgar ("Gitara"), Kyla ("Til They Take My Heart Away"), Stonefree ("Anghel"), Shamrock's "Okey Lang", Datu's Tribe's "Lakambini Bottom" Syato's "Tibo", among others.
In 2007, he was given a special award by his alma mater, the University of the East in Recto, for his contribution to the performing and visual arts. He currently writes soaps for ABS-CBN, having written "Katorse", "Your Song Presents," "Green Rose", "Growing Up" and "Dahil Sa Pag-Ibig".
He has just finished work this year for two international movies as 2nd Unit Director for "Sabine" and the American indie film "Hope Rises". He is set to do a documentary this year for GMA7's 1st CINETOTOO FILM FESTIVAL with "ANG GITARISTANG HINDI MARUNONG MAGSKALA".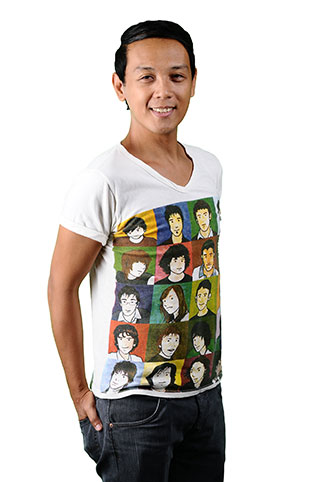 CHARLIEBEBS GOHETIA
Charliebebs S. Gohetia's film career started in 2006, while still in film school, when he edited the debut of then upcoming director Brillante Mendoza. The film was "The Masseur". He then edited Mendoza's subsequent films, "Manoro (The Teacher)", "Foster Child" and the most notable of which was "Tirador" (Slingshot) in 2007, which made him the first Filipino to be nominated at the 2nd Asian Film Awards in Hongkong. He went on to edit films for other Filipino filmmakers as well, with his works having competed in major international film festivals such as Cannes, Berlin, Toronto, Locarno, among others.
In 2008, he wrote, produced, edited and directed his debut, "The 'Thank You' Girls", a comedy about traveling gay beauty queens, which first competed at the Dragons and Tigers Competition at the Vancouver International Film Festival. It was also screened at the Chicago International Film Festival and Calgary International Film Festival. The film became a cult hit in the Philippines and had theatrical screenings in US and Canada.
He edited, produced, wrote and directed his sophomore film in 2011, "The Natural Phenomenon of Madness", a film about the after effects of rape told in two perspectives. It screened at the BFI London Film Festival and Vancouver and was given five nominations by Gawad Urian 2012 including Best Picture and Best Screenplay.
Still waiting for a release date, he has just finished his third feature "Chasing Waves" and his first documentary "The Most Awaited Day".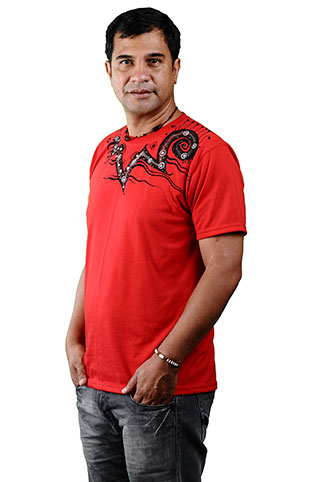 FERDINAND BALANAG
Ferdinand L. Balanag's interest in film and video production began in the year 2000 when he acquired his first videocam. Prior to 2000, he was engaged in various theatrical productions as writer, actor and director. From 1985-1991, he was a student of the University of the Philippines taking up a Theater Arts and Speech Communication. He also took up Mass Communication at the University of Baguio. He set up a production house in 2003 named The Workshop for Infinite Media, Inc. which has been engaged in film and theatre production, publication and events.
Ferdie, is recognized for directing the documentary- Walking the Waking Journey which tells the story of a Tibetan monk that rescues children in the border region of Tibet and Nepal from extremely poor living conditions in a region that is caught in the political conflict between China and Tibet. The documentary is a product of a partnership between Teslar Entertainment USA, a production company based in Nashville, Tennessee and The Workshop for Infinite Media, Inc. The film and its director received awards from international and local festivals. Noteworthy are the following awards: the Golden Ace Award, Las Vegas International Film Festival, Award for Social Justice in film from the International Film Festival Manhattan, New York, Best South Asian Director and Best Documentary at the Silent River Film Festival in Irvine California, Audience Choice Award from the Kansas International Film Festival. The documentary went on to compete as finalist in other film festivals like the Lucerne International Film Festival, Switzerland and was screened at the Film Dokumenter Festival in Jogjakarta Indonesia. It had its world premiere at the Cultural Center of the Philippines Cinemalaya 5. In 2011,Ferdie Balanag was chosen as one of the 10 honorees of the Philippine Daily Inquirer's Indie Tribute for his achievements as a film director. More recently, he was director of photography and cinematographer for the full feature narrative- "Anac ti Pating" which won the Grand Jury Prize in the Film Development Council of the Philippine's Sineng Pambansa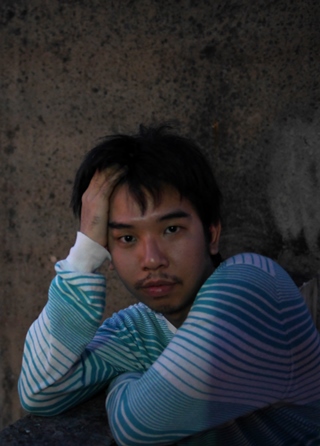 NONTAWAT NUMBENCHAPOL
Nontawat Numbenchapol was born on 2 May 1983, in Bangkok, Thailand. He graduated from Visual Communication Design Department, Faculty of Fine Arts of Rangsit University.
His work is about 'space'. His debut first feature documentary 'Boundary' (2013), he tells the story of the people who live in the village near Preah Vihear temple during the Thailand-Cambodia border dispute. The film is financially supported by Arts Network Asia and DMZ Fund from Asian Network of Documen- tary, Busan International Film Festival. In 2013, Nontawat's latest documentary 'By The River'(2013) premiered at Locarno International Film Festival in Cinema of the Present Competition and received Special Mention Award.
DWI SUJANTI NUGRAHENI
Dwi Sujanti Nugraheni was born and raised in Yogyakarta, Indonesia. She studied Political Science at Gadjah Mada University and worked for several NGOs both local and international before she turned to film-making. Since 2003, she organizes the Jogjakarta Documentary Film Festival and facilitates video workshops for adolescents and the local deaf community. She worked as an intern at Appalshop, Kentucky in 2007 and Women Make Movies, New York City in 2009 and she got Artist Fellowship from Asian Cultural Council New York in 2009 and John Darling- Herb Feith Foundation Fellowship to take post graduate course at Digital Humanities Hub, Australian National University 2013.
In 2008, she participated in the Cinema Capacity Building Program "Indonesia - Ten Years After Reformasi" proposed by the Goethe Institut Indonesien and The Jakarta Arts Council. She developed her first feature-length documentary DENOK & GARENG in this program.
Now she works on her 2 new film projects:
1. We Will Survive (or maybe not) –in production
2. Thirty Something is Something to Think – in development
2012 - DENOK & GARENG, 89 mins
, world premiered in IDFA First Appearance Competition 2012, and also selected in Yamagata IDFF 2013, Nuremberg IHRFF 2013, Dokfest Munchen 2013 and 15 others international Film Festival. The Film won second best film in Chopshot International Film Festival-Jakarta 2012, Silver Hanoman Award and Netpac Award at Jogja Asian Film Festival 2013, Best film in Salaya Documentary Film- Bangkok 2013, and Best Feature Length Documentary at Festival Film Indonesia 2013 and Best Documentary at Apresiasi Film Indonesia 2013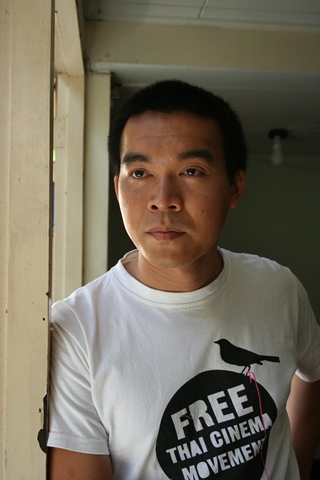 URUPHONG RAKSASAD
Born in 1977 to a farming family in the district of Terng, 60 kilometres from Chiang Rai, the northern part of Thailand, Uruphong came to the capital for the first time when he was 18, to further his study at Thammasat's Faculty of Journalism and Mass Communications where he majored in film and photography. After graduation in 2000, he had worked as a film editor and postproduction supervisor for several Thai feature films. Since 2004, he left quietly from the industry and has tried to achieve his grassroots filmmaking through the story from his home village.
ADJANI ARUMPAC
Adjani Arumpac is a writer/filmmaker from Mindanao, Philippines. She is now based in Quezon City, Metro Manila. She graduated with a BA in Film and Audio Visual Communications in the University of the Philippines. Her directorial works include:
Walai(2006)
; a full-length documentary film about Muslim women in Mindanao, Philippines;
NanayMameng (2012)
a documentary film on the life of a beloved octogenarian urban poor leader in the Philippines, Carmen Deunida; and
War is A Tender Thing
(2013).
TAN PIN PIN
Tan Pin Pin's films have focused on Singapore, its histories and its limits. They have screened widely in Singapore and internationally at Berlinale, Busan, Cinema du Reel, Visions du Reel, Rotterdam, MOMA and at the Flaherty Seminar as well as on the Discovery Channel. In Singapore, they have received sold- out theatrical screenings, toured schools and been acquired by Singapore Airlines for their in-flight entertainment services.
Pin Pin has won or been nominated for more than 20 awards. The citation from Cinema du Reel for Invisible City (2007) described it as "a witty, intellectually challenging essay on history and memory as tools of civil resistance". Singapore GaGa (2006) was voted the Best Film for the year by the Straits Times, which described it as "A subtly subversive yet thoroughly celebratory film ... One of the best films about Singapore". Pin Pin's thesis film Moving House (2001), won the Student Academy Award for Best Documentary.
Pin Pin is also a co-founder of filmcommunitysg, a community of independent filmmakers. She was until recently on the Board of The Substation Arts Centre and the National Archives of Singapore. To Singapore, With Love won the Best Director Award at Dubai International Film Festival.
She is currently shooting her next film, Hinterland, an experimental documentary for an imaginary time capsule.
MISHA BORIS ANISSIMOV
Misha Anissimov is a former resident of San Francisco, California who now resides in Cebu. He is a Russian-American academic and filmmaker who is an active participant in Cebu's efforts to build an active film culture. He founded the Cinema Program at the University of San Carlos, and is a recent graduate of that school's Masters of Arts Cinema Studies program. Mr. Anissimov also holds a Bachelors degree in Cinema from San Francisco State University. His interest with this forgotten piece of Filipino history stems from his mother's roots – she herself was a refugee in Guiuan, and would recount detailed stories of her early childhood experiences in the refugee camp in Tubabao, Guiuan. This is the director's first full length film, and serves as a pre-amble to a lengthier documentary on the same subject, The Russians From Tubabao, currently in post production. The film also presents a unique visual record of Guiuan and Tubabao before the destruction of Typhoon Yolanda.