Cine Totoo, the first Philippine International Documentary Festival, is a special project by GMA News TV Channel 11. Through the 11 competing documentaries, the festival aims to showcase interesting insights about the contemporary Filipino experience –– not just in the Philippines, but all over the world.
With the documentary film festival just a few weeks away, here are some things you may not know about the finalists:
1. A home in Mindanao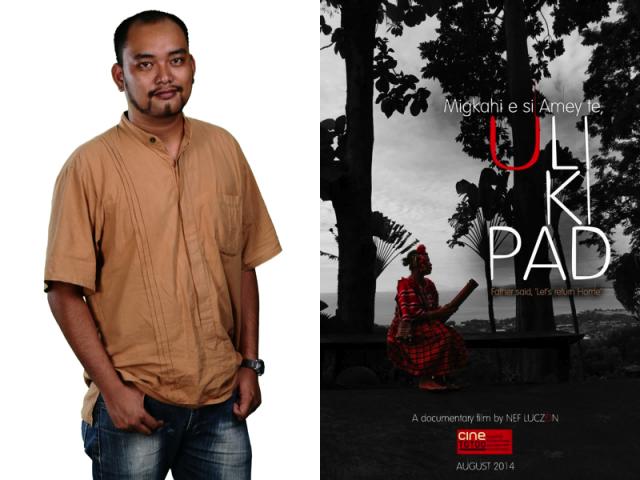 Filmmaker Nef Luczon is also a freelance journalist writing columns for Sunstar Cagayan de Oro and a part-time instructor teaching mass media and communication arts at the Mindanao University of Science and Technology. Nef believes that there are more stories to tell about the Mindanao islands. His documentary, "Migkahi e si Amey te, 'Uli ki Pad" (Father said,'let's return home'), talks about a tribe in Bukidnon and the struggle to restore its identity as stewards of the earth.
2. The fight for representation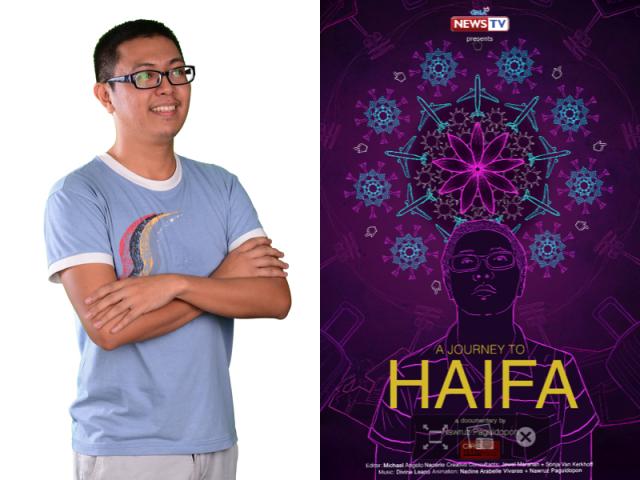 "A Journey to Haifa" recounts the experiences of openly gay filmmaker Nawruz Paguidopon during his family's religious trip to Haifa, Israel. Nawruz aims to produce more films about pressing social concerns. One of films under his name is "A Butterfly Taboo" –– a chronicle about Ladlad Partylist's run during the 2010 national elections. It illustrates the LGBT community's struggle for representation despite ng notion of "acceptance" in contemporary Philippines.
3. Around the world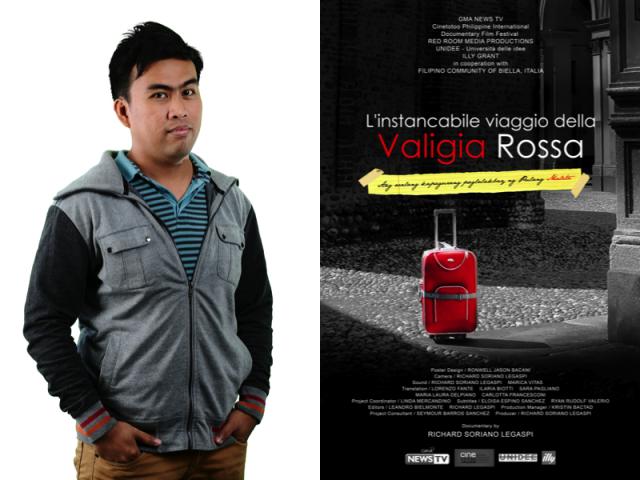 Did you know that Richard Legaspi is also the man behind "Paano Ko Sasabihin?" starring Enchong Dee and Erich Gonzales? It won the Special Jury Prize, Audience Award, and Best in Editing at the 2009 Cinema One Originals. His other film, "Ambulancia," has garnered citations from different festivals all over the world, including Dubai, Asiana, Bangkok, San Francisco, and Austria! His film, "Ang Walang Kapagurang Paglalakbay ng Pulang Maleta," tells the story of Filipinos who tirelessly travel to work, dream and overcome the challenges of life in Biella, Italy.
4. Once an artist, always an artist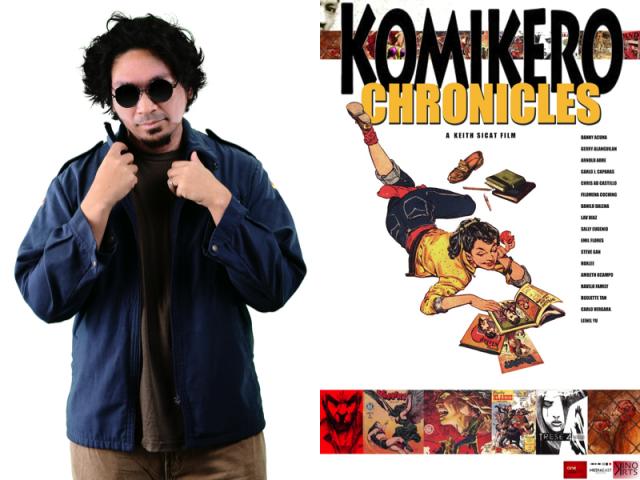 Before becoming a filmmaker, Keith Sicat worked in New York City as a storyboard artist for commercials. He is also a painter, a photographer and he was a story consultant for "RPG," the first Filipino computer-generated animated feature film. For "Komikero Chronicles," he got internationally awarded filmmaker Lav Diaz to share his insights on the development of Filipino comics.
5. Possibilities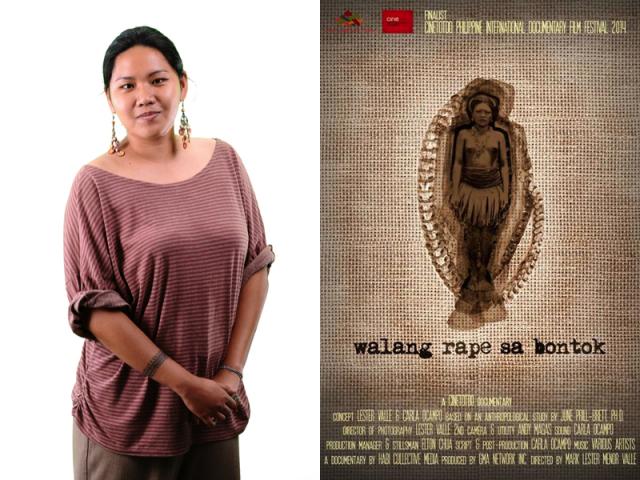 Carla Samantha Ocampo is a former folk singer who used to compose musical scores for her friends at the UP Film Institute. She co-founded Habi Collective with Lester Valle. Together, they made "Walang Rape sa Bontok" –– a documentary that probes the possibility of the existence of a rape-less culture in the Cordilleras. Carla is now a freelance writer and a college instructor for screenwriting at Malayan Colleges Laguna, but she is slowly reuniting with her guitar and letting music back into her life.
6. In memory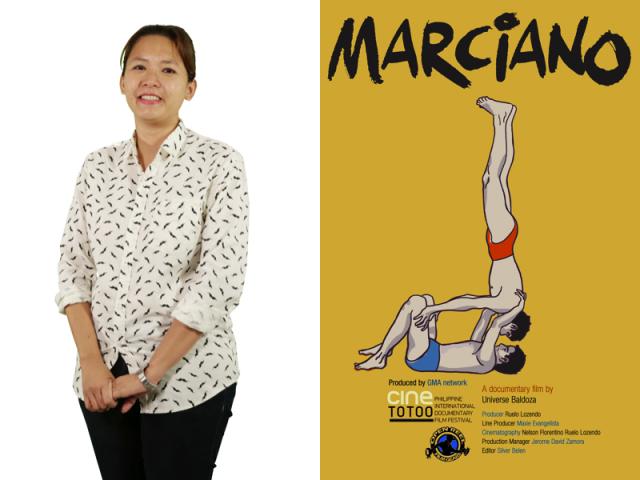 Ivy studied film at the Mowelfund Film Institute, which counts internationally acclaimed filmmakers Brillante Mendoza and Lav Diaz among its alumni. Ivy's documentary, "Marciano," is about a gay OFW who lived in Paris for 25 years and died there alone. Using stories told by relatives, acquaintances, and strangers, Marciano's life is soon forged together by collective memory.
7. A man's world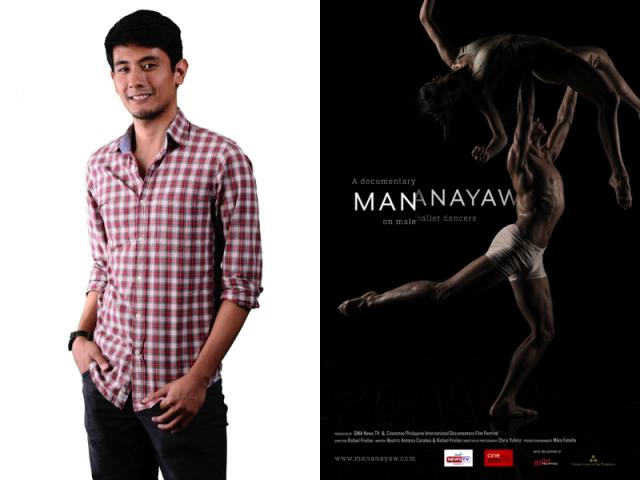 Rafael Froilan Jr. has directed and edited promotional videos for Ballet Philippines. He is also the son of one of the Philippines' most acclaimed dancers, Nonoy Froilan. Rafael's exposure to the world of dance has led to "Mananayaw" –– his documentary about male ballet dancers and how they deal with the pressure and society's misconceptions.
8. Back home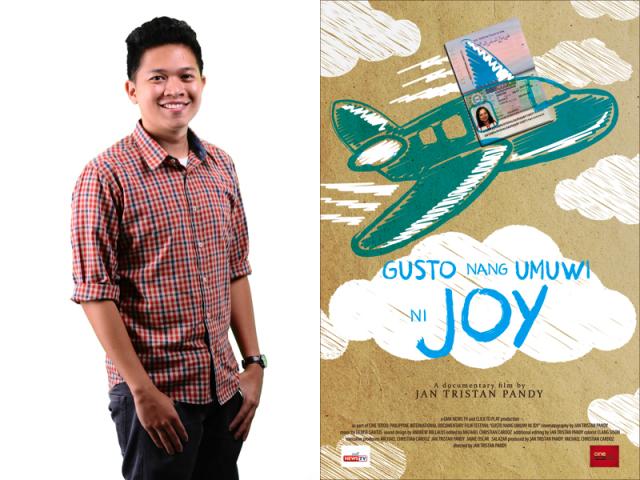 Jan Tristan Pandy's filmmaking is interested in the personal –– intimately exploring people's hopes, dreams and challenges, and even their own personal demons. His documentary, "Gusto nang Umuwi ni Joy," tells the story of an undocumented migrant in the United Kingdom who struggles to make her stay lawful and to fulfill her dream of finally coming home to her loved ones.
9. For the record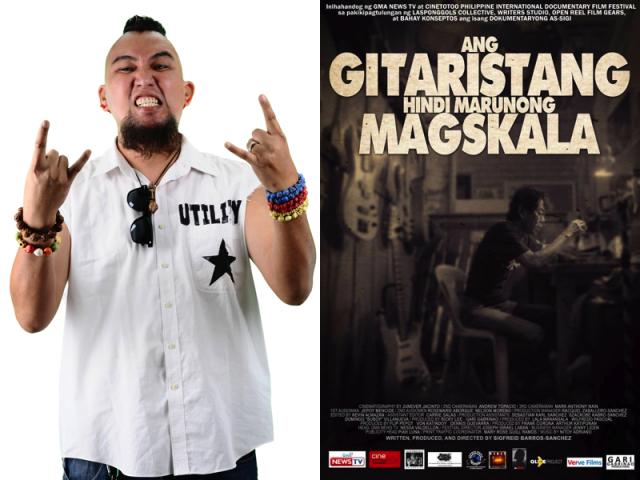 Sigfreid Barros-Sanchez had only one semester left to complete his Political Science degree at the University of the East when he dropped out to pursue what he was really interested in –– film. He has since directed a lot of local music videos, including Sugarfree's "Hari ng Sablay," Hale's "The Day You Said Goodnight" and "Tollgate," and Parokya ni Edgar's "Gitara." His entry to Cine Totoo does not veer far away from the music scene. "Ang Gitaristang Hindi Marunong Magskala" aims to tell the story of guitar legend Nitoy Adriano and other underappreciated artists and musicians.
10. A brilliant start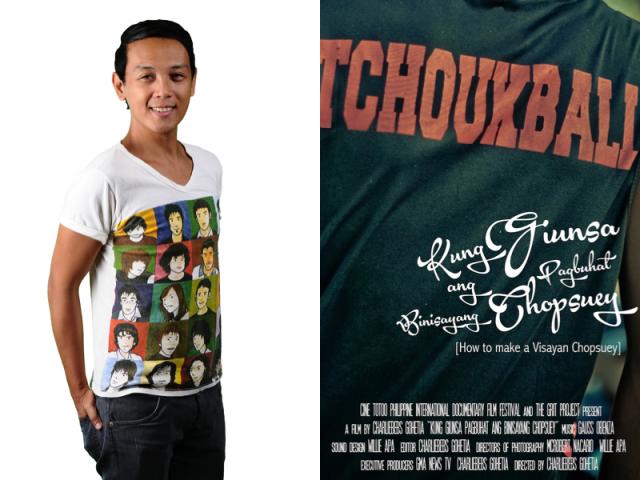 Charliebebs Gohetia's film career started in 2006 when he edited "The Masseur" –– Brillante Mendoza's debut. He edited Mendoza's subsequent films, "Manoro (The Teacher)," "Foster Child," and "Tirador," which made him the first Filipino to be nominated at Hong Kong's Asian Film Awards. Charliebebs' entry to Cine Totoo, "Kung Giunsa Pagbuhat Ang Binisayang Chopsuey," is a story about a Tchoukball team and their struggles and victories in representing the country in tournaments abroad.
11. Going for gold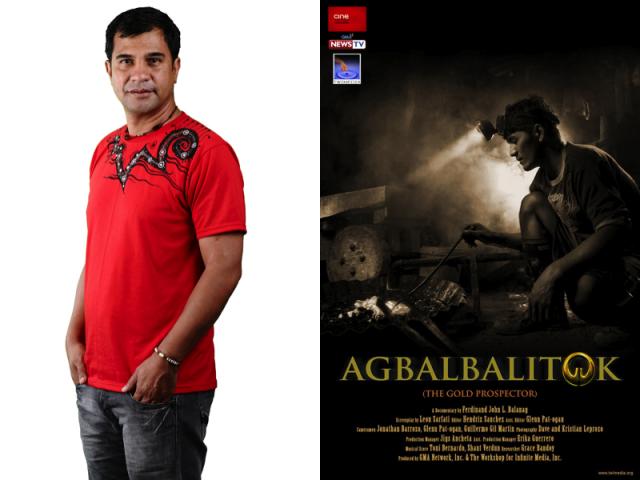 In 2003, Ferdinand Balanag set up a production house, The Workshop for Infinite Media, Inc. In partnership with Teslar Entertainment USA, he brought to life "Walking the Waking Journey," a documentary about a Tibetan monk who rescues children in the border region of Tibet and Nepal. It has received several awards, both locally and internationally. His entry to Cine Totoo, "Agbalbalitok", tells the story of John Ray, a young Ibaloi miner who makes an offering to the god of gold, Balitok, to support his family.
The Cine Totoo documentaries will be screened in competition from September 24-30 at SM Megamall, SM Manila, and Trinoma Cinemas.