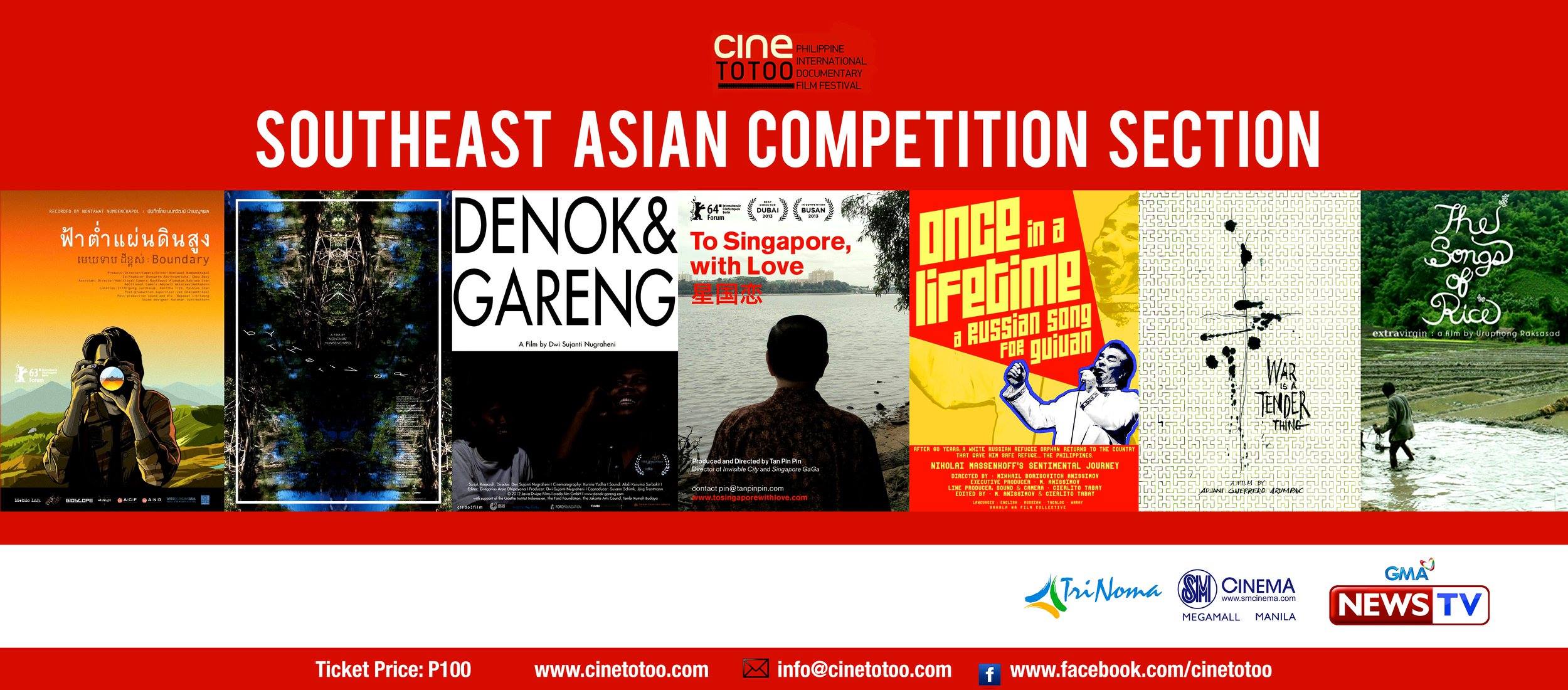 Aside from the 11 documentaries in competition for the Philippine Section of the 1st Cine Totoo Philippine International Documentary Film Festival, 7 films were also chosen to compete in the festival's Southeast Asian Section.
Among the films are Tan Pin Pin's controversial documentary "To Singapore With Love", which was recently banned in its home country by the Media Development Authority of Singapore because it allegedly "undermined national security". It was part of Berlin Film Festival's Forum Section and it won Best Director at the Muhr Asia Africa Documentary section of the 10th Dubai International Film Festival.
Also in competition is Misha Anissimov's documentary "Once in a Lifetime: A Russian Song for Guiuan", which tells the story of famous Russian folk singer Nikolai Massenkoff who as a child became a refugee in Tubabao, Guiuan, Samar. It follows Massenkoff as he returned for the first time to Tubabao to help out and organize a concert after super typhoon Yolanda devastated the province.
Here is the complete list of films competing in the CineTotoo Southeast Asian Section:
Nontawat Numbenchapol's "By The River" and "Boundary" (Thailand)
Dwi Sujanti Nugraheni's "Denok and Gareng" (Indonesia)
Adjani Arumpac's "War is a Tender Thing" (Philippines)
Tan Pin Pin's "To Singapore With Love" (Singapore)
Uruphong Raksasad's "The Songs of Rice" (Thailand)
Misha Anissimov's "Once in a Lifetime: A Russian Song for Guiuan" (Philippines)

The films will be screened at SM Megamall, SM Manila and Trinona Cinemas from September 24 - 30, 2014. Cine Totoo is a special project of GMA News TV Channel 11.